Rise and Shine share information from childrensnational.org/ that after spending the spring and summer away from their favorite sports, many kids are itching to play. But what sports are okay to do during COVID-19? Are some sports safer than others? To help you, we've put together a list of sports and their relative risk factors.
Before you or your kids engage in any sports, you should carefully consider the unique risks associated with each sport and, when possible, make modifications prior to your return. In general, the following factors determine the risk of COVID-19 transmission:
Physical closeness: proximity, frequency, duration
Setting (indoor vs outdoor) and the ability to ventilate
Shared equipment
Ability to social distance when not in play
Size of team, number of participants
Based on the above factors, childrensnational.org has categorized common sports from the least risky to the highest risk of COVID-19 transmission.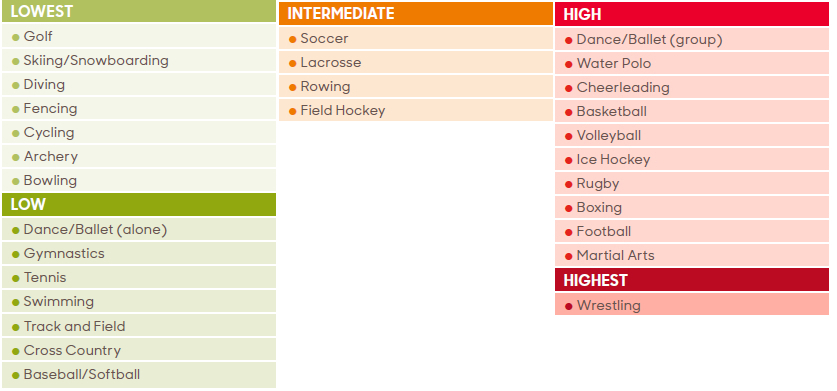 You can also view a PDF to read more details about the risk of transmission in sports and our suggestions to help decrease the risk for each sport.
https://healthylombard.com/wp-content/uploads/2017/09/tennis.jpg
427
640
Juanita
https://healthylombard.com/wp-content/uploads/2016/08/hl-logo.png
Juanita
2020-12-03 04:26:13
2020-11-13 14:40:30
What Sports are Safe to do During the Pandemic?