Information on Childhood Disorders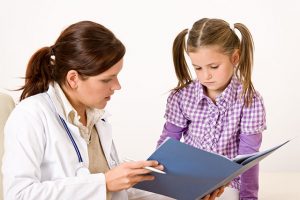 Cerebral palsy (CP) is a neurological disorder that affects a child's movement, motor skills, and muscle tone. In most cases, cerebral palsy is caused by brain damage that develops while the baby is still in utero or shortly after birth.
A great resource for more information is the Cerebral Palsy Group. This foundation provides free educational information and support to those who have been affected by cerebral palsy and other developmental disabilities.
To access their site, click here.  If the link does not work, go to:  https://cerebralpalsygroup.com/cerebral-palsy/
---
Hypoxic-ischemic encephalopathy (HIE)
Hypoxic-ischemic encephalopathy (HIE) is a neonatal brain injury caused by oxygen deprivation and limited blood flow to the baby's brain at or near the time of birth. HIE often causes disabilities including cerebral palsy, epilepsy, intellectual and developmental disabilities, and learning disabilities.   The HIE Help Center seeks to support and inform the families and loved ones of children with disabilities stemming from hypoxic-ischemic encephalopathy (HIE). They aim to be a useful one-stop information center to help families navigate disability resources without having to spend hours on dozens of different websites.
---
Neonatal tetanus kills one baby every 11 minutes—nearly 49,000 newborn children every year. A significant number of women also die due to maternal tetanus. The effects of the disease are excruciating—tiny newborns suffer repeated, painful convulsions and extreme sensitivity to light and touch.
---
School Kids with Allergies & Asthma Guide 
This is a comprehensive guide to help parents optimize their child's experience of school, with tips to finding the right one, keeping them safe and achieving success. There's also information about the wide range of more common allergies and asthma conditions, and having EpiPens and inhalers available in school.
---
Spastic Paralysis is not necessarily a disease itself, but a symptom of various diseases or medical conditions of the central nervous system that cause spasticity (stiff or rigid muscles that interfere with walking, movement, or speech). Research has included diseases such as brain tumors, spina bifida, Alzheimer, genetic causes of mental retardation such as fragile x syndrome, fetal alcohol syndrome, stroke rehabilitation, neonatal care and developmental disabilities of prematurely born infants. Other research has been purely scientific in the development of medical equipment and techniques used to study the nervous system.