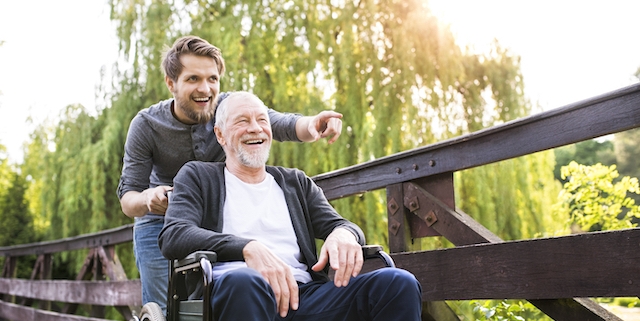 Exposure to green space may boost cognitive health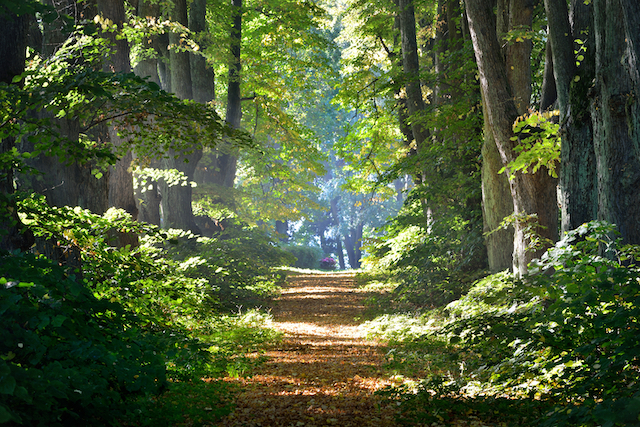 Residential areas with more green space were associated with faster thinking, better attention, and higher overall cognitive function in middle-aged women, according to an NIA-funded study. Published in JAMA Network Open, the findings suggest that green space — such as trees, flowers, grass, gardens, and parks — could be explored as a potential community-based approach to improving cognitive health.
For this study, a team of researchers from Boston University, Harvard University, and Rush University's Alzheimer's Disease Center in Chicago analyzed cognitive test and residential green space data from 13,594 women with an average age of 61. The women were enrolled in the Nurses' Health Study II, a longitudinal study that examines risk factors for major chronic diseases in women. The participants took online cognitive tests that measured psychomotor speed, attention, learning, and working memory. Then, using satellite image-based technology, the researchers determined the amount of green space around each participant's home. Researchers evaluated the association between the amount of green space within walking distance of a participant's home and their cognitive function.
They found that women living in areas with more green space had higher scores on thinking speed, attention, and overall cognitive function. From a cognitive perspective, this translated to being 1.2 years younger. However, living in an area with more green space did not affect learning or working memory, which involves keeping track of information while doing a task. This finding is consistent with another study that found living in neighborhoods with green space was not associated with the size of the hippocampus, a part of the brain responsible for memory and learning.
Next, the team tested several factors thought to affect cognition, including neighborhood socioeconomic status (SES). Notably, among women living in neighborhoods with a higher SES, the positive association between green space and thinking speed and attention, as well as overall cognitive function, was greater. They also found that the effects of green space on cognition were not significantly affected by population density. This suggests that the cognitive benefits of green space extend to various settings, such as urban neighborhoods.
https://healthylombard.com/wp-content/uploads/2019/04/nature.jpg
427
640
Juanita
https://healthylombard.com/wp-content/uploads/2016/08/hl-logo.png
Juanita
2022-09-29 04:03:23
2022-09-26 11:06:26
Exposure to green space may boost cognitive health