Drugs & Devices
Thousands of Americans turn to medical attention to help improve their quality of life and relieve them of pain and suffering. Medications and implant surgeries, such as hip or knee replacement, can change and even save lives.
However, pharmaceutical companies often cut corners where accuracy matters most – consumer safety. Insufficient lab testing and deceptive marketing tactics have cost thousands of patients their lives. Prescription medications have caused users to suffer detrimental side effects and implant surgeries have left victims in great pain. Pharmaceutical companies earn billions of dollars every year from these products at the expense of their users.
Drug Awareness Information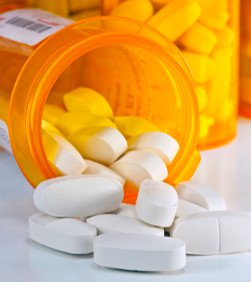 The following links are helpful educationak resourses that speak to the importance of mental health awareness among friends and family, as well as the rise of PTSD and substance abuse cases from traumatic experiences.
Defective Medical Devices 
While millions of people benefit from medical advancements, many are harmed. Devices like hip and knee implants seek to restore mobility to injured patients. However, medical devices made by Stryker and DePuy Orthopaedics cause serious side effects for some patients. Many require additional surgery to correct the problems caused by these defective implants.