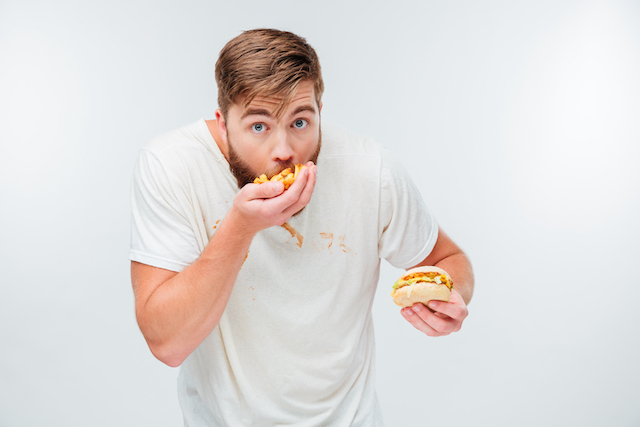 Nicole Palmieri, who is currently studying Dietetics at the University of Dayton, shared with Healthy Lombard that…
It is an all-too-common occurrence that we are in a rush while eating. Whether it looks like shoving a granola bar into our mouth in the car, eating while multitasking with work, or engaging in conversations with others so intently, that we are surprised when we look down and the plate is already empty! These activities describe what mindless eating might look like, where we are too preoccupied with other factors that we are not paying attention to the food we are putting in our mouths.
Here are a few tips to promote mindful eating, which will lead to better digestion of your food, less overeating, and more satisfaction at the end of your meals!
Chewing
Chewing is something we do not often pay much attention to, because it comes so naturally, like breathing and blinking do. However, if we are distracted, we tend to put a forkful of food in our mouths, chew maybe two or three times, and swallow. Digestion begins in the mouth as enzymes in our saliva, such as lingual lipase and salivary amylase, are released when we chew and prepare to swallow. This being so, the more we chew, the more the food is broken down by those enzymes, and the easier time they will have throughout the rest of the digestive tract. Try focusing on really chewing your food next time you are eating a snack or meal and see how you feel about it!